MyFreelys Academy hosted the annual HR Summit & Networking Event 2018 for the second successful year. With Jobcircle.my as the sponsor title, this event has successfully attracted 100 HR delegates throughout the country. The theme for this year was "Driving Human Capital Excellence: Empowering HR Practitioners in this ever-challenging economy".
HR Summit & Networking Event serves as an educational focal point where prominent organizational leaders and various industry experts share their thoughts & knowledge with HR Practitioners.
MyFreelys Academy lived up to the expectations in bringing in new, relevant and hot HR topics to be addressed to the HR delegates.
An opening keynote by Mr. Benny Woo, the CEO of MyFreelys Academy where he has revealed that the role of human resource professionals has been evolving over time where HR no longer provide administrative services and supporting the implementation policies and regulations for employees and their performance but HR is the strategic partners of the executive management, engaging in the process strategy formulation and decision making. All in all, HR professionals play an important role in increasing the organization's labor productivity and to effectively manage the competencies and talent in the organization.
He was then followed by Mr. Derek Toh, the Founder & CEO of WOBB who shared some beneficial tips to the delegates on the new generation of hiring, entitled: Incoming Millennials, learn to attract the ideal Gen Y and Z talents into your organizations.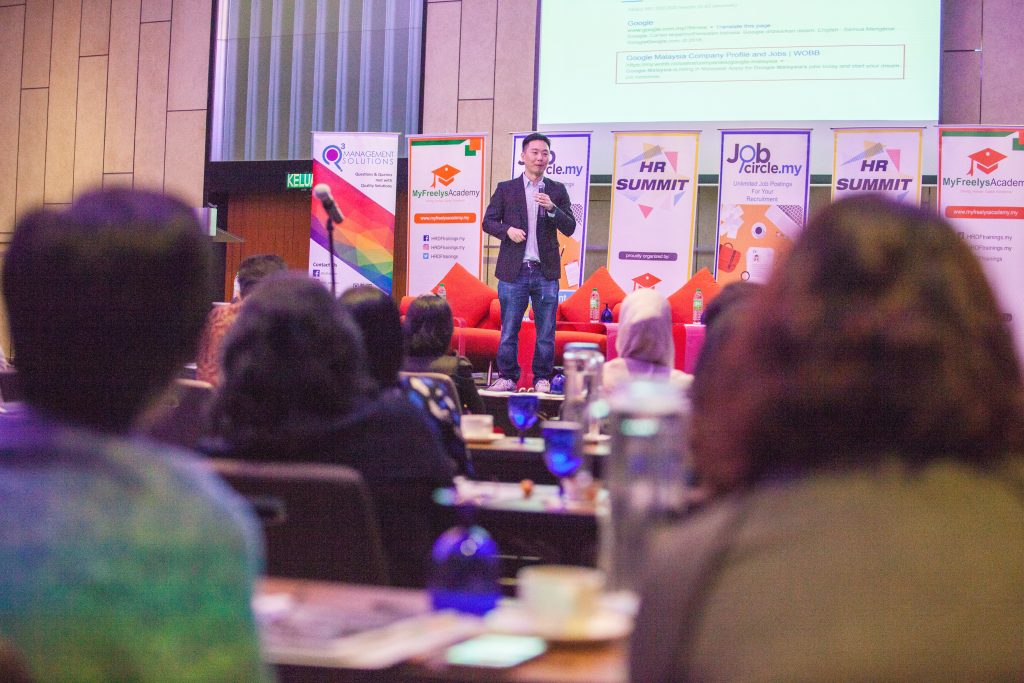 After a networking tea-break, we dived into the next session where Mr. Donovan Cheah (of Donovan & Ho) presented his papers on "Sexual Harassment: Addressing the big elephant in the room with tight-lid policies to prevent and eradicate sexual harassment at the workplace.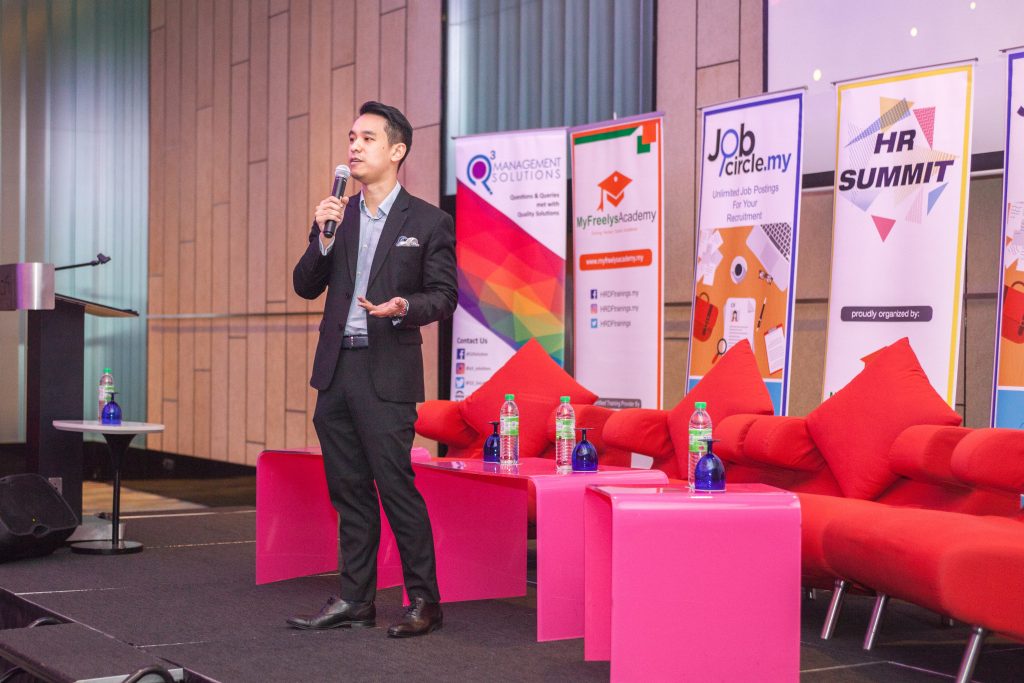 Following that, we proceeded to the explosive Panel Discussion on "LGBT at Workplace: The Discrimination, The Acceptance and Moving Forward" where we have Ms. Angeline Yee (Certified Clinical Advanced Rapid Transformational Therapist in Asia Pacific), Mr. Rayyan Irwan (Senior GM of Learning and Development & Operations Talent Acquisition – Domino's Pizza Malaysia & Singapore) and Mr. Donovan Cheah (Donovan & Ho). This panel discussion was moderated by Ms. Asohan Satkunasingham (International Best-Selling Author, Award Winning HR Practitioner, HR Coach & Consultant). Needless to say, the panelists shared their professional point of views in creating a better and equal place for everyone at workplace regardless of race, gender or religion.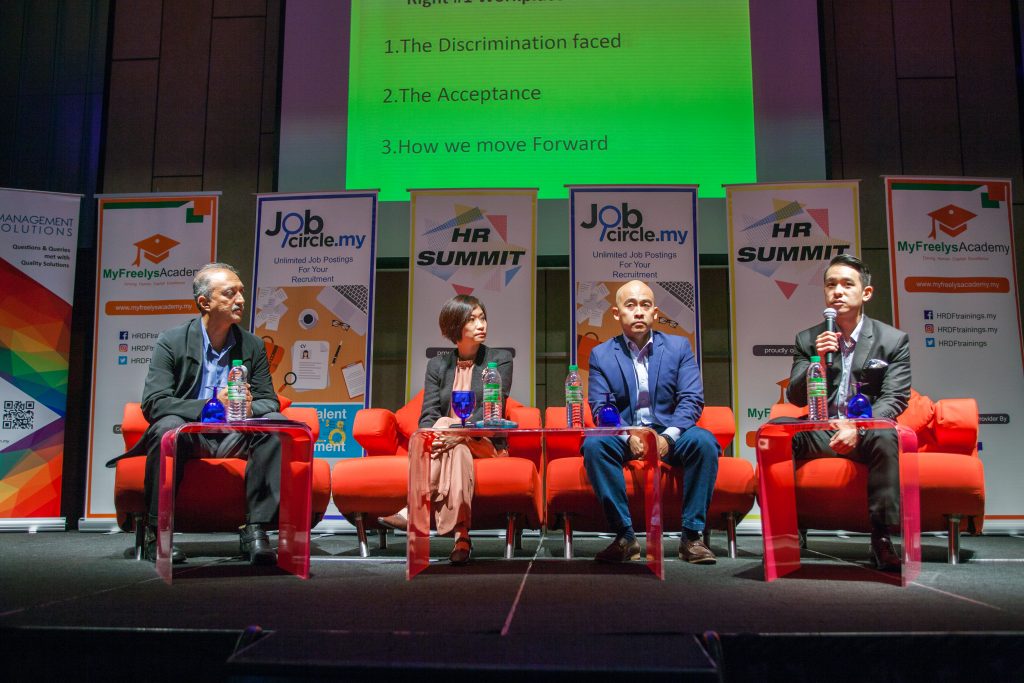 Post lunch, Mr. Rayyan Irwan shared his thoughts in "Learning at the Business Growth" in which he shares who he has to tailor his internal training platform in order to accommodate Domino's Pizza rapid growth altogether.
Next, our guest speaker from Singapore, Ms. Philippa Penfold, the VP of People & Strategy from Peoplewave shared on the Power of Simplicity: A New Era in Performance Management. Fondly known as Pip, she breaks down the complexity of doing a Performance Management in a simple manner during her presentation.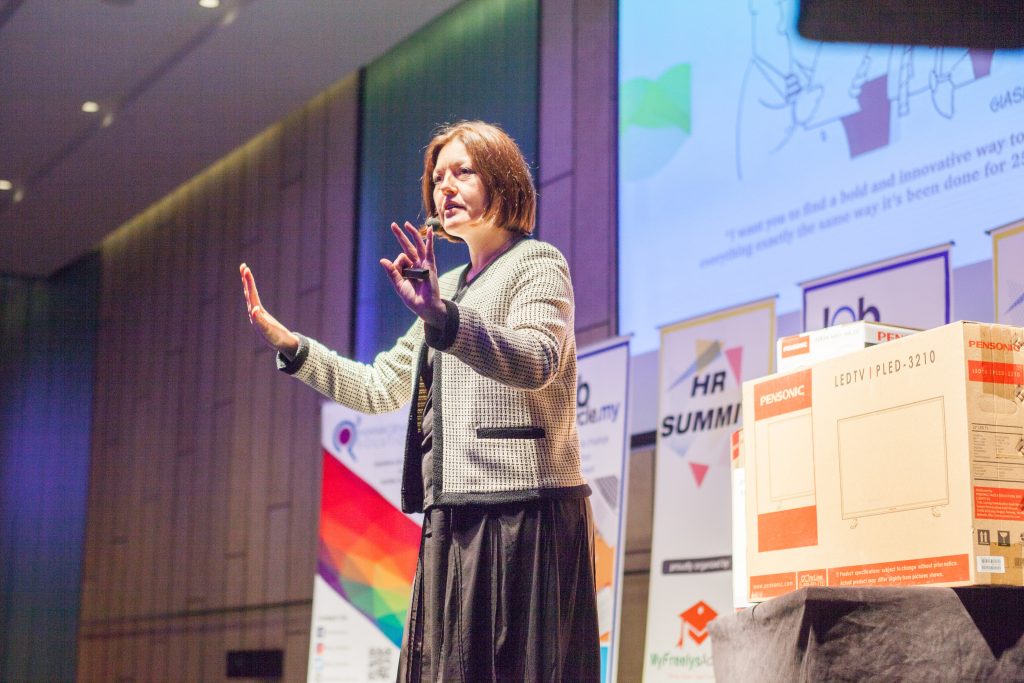 Last but not least, Mr. Chang Ming Chew from NGL Tricor Governance Sdn Bhd wrapped up the seminar with his presentation on "Building Effective Governance for an Agile HR Function.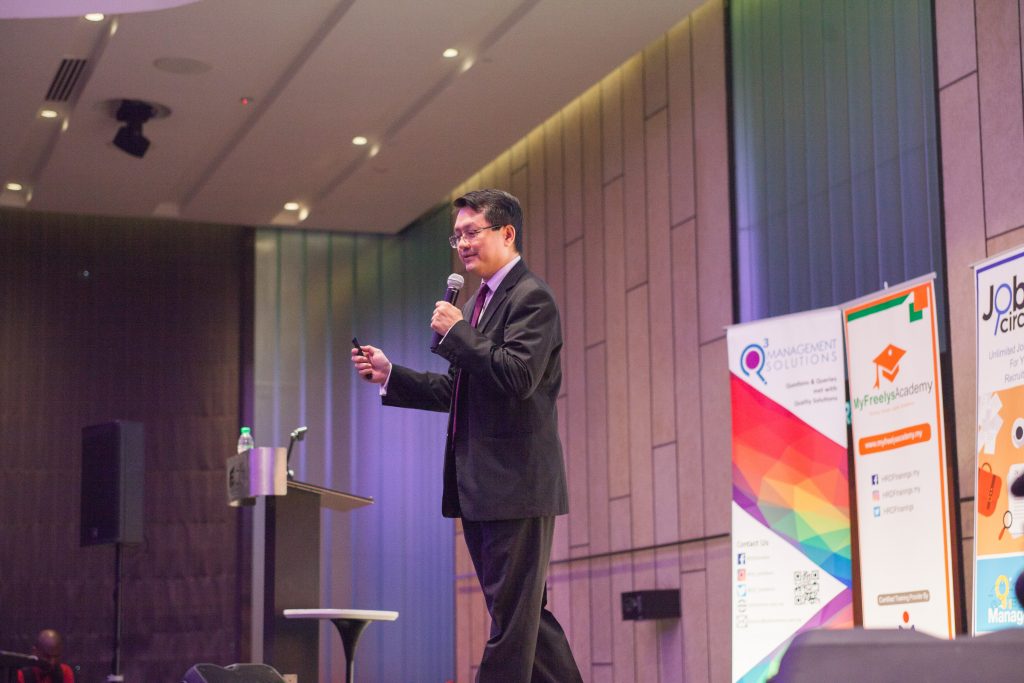 MyFreelys Academy would like to thank all partners, medias and exhibitors that made this conference possible:
Partner:

JobCircle.my
Q3 Management Solutions Sdn Bhd

Media Partners:

Malaysian Business (Amanie Media Sdn Bhd)

Exhibitors:

CLJ Law
Kakitangan.com
Prudential (JGroup)
Viya's Malaysia
Prem & Associates
Selangor Human Resources Development Center (SHRDC)
Traitquest
Payroll Panda