Facebook user Penny Law was disappointed when faced with potential job seekers for a math assistant position.
Her job post was very clear on the nature of the job and all the details required. She also requested strictly no PM (private message), instead asking applicants to Whatsapp her to enquire further or to set up an interview.
In a Facebook post, she claims that she has received many responses to her job advertisement, but the responses were less than satisfactory.
Most of the applicants failed to begin their interaction with a simple 'Hello' or a brief introduction about themselves.
Penny laments that she was the one who has to probe and prompt for more information regarding the applicants' background.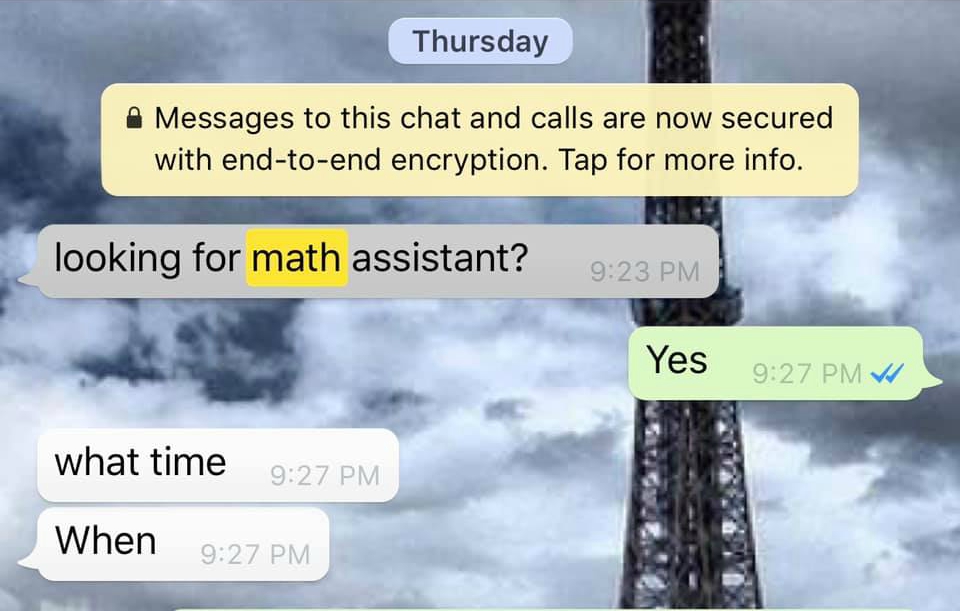 Picture credit: Penny Law
Many people agreed with her in the comments and shared their own experiences with entitled job-seekers.
Penny was quick to point out that she wasn't complaining about young people as a whole, as she has wonderful experiences with younger employees.
Others were also quick to see the correlation between the high youth unemployment rate and a lack of basic interviewing skills.
There has been great discussion among the issue of unemployment rates and highly educated, but unskilled job seekers.
Malaysians have spoken out about how their academic performance should (or shouldn't!) impact their job opportunities, lamented about low starting salaries for fresh graduates, and even how desperate job-seekers will settle for harsh working conditions.
It seems that there is still a great disconnect between job-seekers and potential employers, leading to high amounts of dissatisfaction on both sides.
If you're looking to interview for potential jobs, do take the effort to smarten up and be polite.
We even have quick guides on what you should and should not ask potential employers to better your chances of getting hired!
©